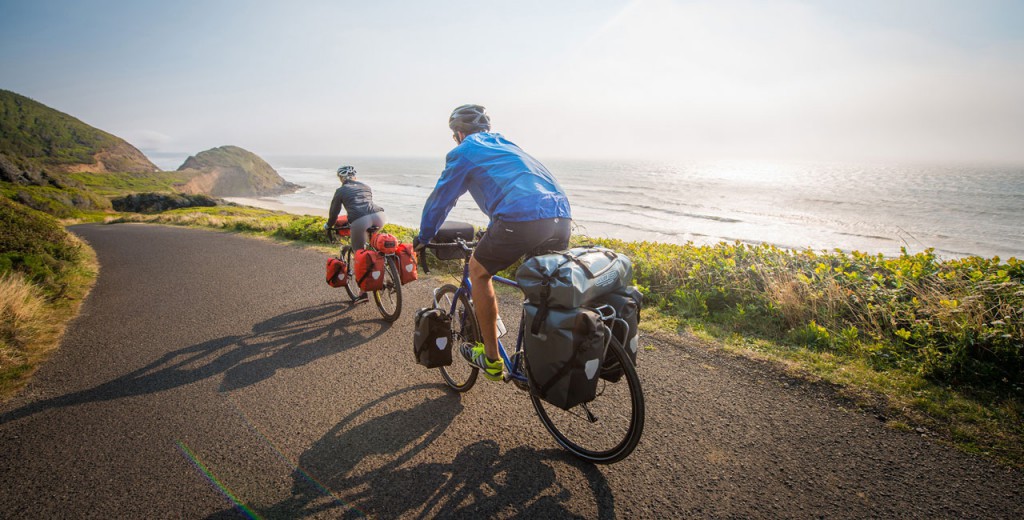 QL Mounting Systems
There are three versions of the QL mounting system currently being used on Ortlieb panniers.
QL3.1 system- These systems are especially developed for office and city bags, and their secret lies in the fact that the main mounting components remain on the rack. This results in a smooth rear side of the bag that is free of protruding hooks, and significantly improves the bag's carrying comfort when off the bike.
The optimized QL3.1 mounting system allows fixing of panniers to the rack in an even more simple and faster way. The bag is inserted into the lower moun­ting point, and by approaching the rack, the top hooks slide into the upper reception points by means of a left to right motion. Removal of the bag is just as simple and fast: simply litt the bag by its handle and move it at the same time to the left or right.
QL2.1 system- This mounting system for bike panniers is the further development of Ortlieb's milestone QL1 system. All hooks are adjustable to the rack without requiring any tools. Therefore, the panniers can be easily switched from one bike to another.
QL1 system- Ortlieb's first mounting system for bike panniers which allowed a single-handed mounting on and removal of panniers from the bike rack. The automatically closing hooks replaced the complicated attachments with straps and buckles which were slow and unreliable. Thousands of the indestructible mounting QL1 system have now been used for decades and we continue to use the system on select models
Other Mounting Systems
Ultimate 6 Handlebar Bag- adapter for fixing Ortlieb handlebar bags and all bags and baskets featuring the KLICkfix system by Rixen & Kaul. The fixing cord allows easy and quick mounting to almost any handlebar. Thee integrated lock secures the bag to the handlebar. Additionally the lid of Ultimate6 models Classic, Plus and Pro can also be locked. reflector on the mounting block for safety in traffic. (Unsuitable for carbon handlebars).
Seatpost-bag- Versatile and lightweight: one simple tool free maneuver is all it takes to fix or remove the waterproof Seatpost-Bag. The integrated mounting allows quick change from bike to bike.