What's Happening
Interbike 2014 Coverage
Photo Contest Winners for Alliance for Biking & Walking
Congrats to the winners of the Alliance for Biking & Walking's Showers and Snow photo contest! See the photos and learn more about their stories here.
Thanks to everyone who participated and voted in the contest. Happy Bike Month!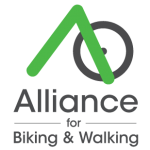 Alliance for Biking & Walking Photo Contest
Vital MTB Source Review
We're thrilled to be distributing Source hydration systems. Adding such a quality line of products allows us to continue to provide the best that the bicycling and outdoor industries have to offer. Vital MTB wrote a wonderful review and highlighted some of the reasons that we love Source products as well. Check it our for yourself, or visit the Source website to learn more!
Ultimate6 Installation Instructions
We now have an animated instructional video for installation of our Utlimate6 handlebar bags! Check out the video below:
Moto Line Commercial
Backcountry Discovery Routes created this wonderful commercial for our Moto Saddle Bags and Rack Packs through Arizona. Check it out:
MBS Womo Review
Thanks to MyBikeStand.com for a wonderful review and some excellent information about Womo Mounts!
2014 New Product Highlights
Be Seen, Be Prepared, and Be Green with Ortlieb USA! BikeRumor.com says it all with this coverage.
Womo Mounts
Ortlieb USA is thrilled to be the official distributor for Womo Designs, and BikeRumor.com wrote an excellent article detailing the advantages of their innovative designs. Shop our store for yours today or check out their website to learn more!
Messenger Bag XL
We're very excited about our new Messenger Bag XL, which will be available in 2014. Urban Velo provided some great coverage from Interbike 2013.